Making Rubbish Clearance Shoreditch Simple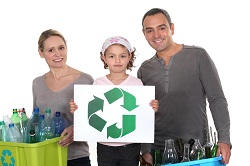 Junk, clutter, rubbish. It can fill a house or office, making it limited in space, unattractive and ruining the atmosphere. Call Rubbish Clearance Shoreditch today on

if you find yourself stuck with all this then there is a simple solution. We can assist you with rubbish clearance in the Shoreditch region, fully and safely. We will send our team to your property, where they will handle all the work your rubbish removal task demands. They will sort items with you, break up large goods, carry the items from the buildings safely, load them onto our waiting vehicles and take them away to be disposed of. We handle every step of the process to ensure that you don't have to do a thing and that you get the best result.
The Types of Rubbish Clearance Shoreditch Jobs We Do
A rubbish clearance typically revolves around office or house clearance Shoreditch. Our team will work with you to remove all of your unwanted goods at once, and then dispose of everything at the proper places around N1 region. We can do more than this for you though, such as helping with builders waste disposal. This entails us collecting all the junk, packaging, litter and other bits left on your property after building work or decorating has been undertaken. We cover specific services too, such as garden clearance, attic clearance and garage clearance among others.
What Our Shoreditch Waste Removal Team will Do for You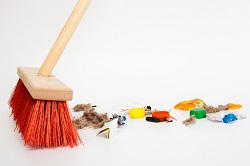 Each member of our Shoreditch rubbish clearance team can be booked easily if you call us today. They will come to your address in the E1 district, equipped with all the tools and equipment they need. They will help you identify your unwanted goods, then break them up if necessary and package them. They can shift heavy items from the building with ease, preventing any accidents or injuries. Our staff can work when and where you need, and we will send as many people as necessary. Our team members are friendly and careful, so they will be pleasant to work with and take care when operating in your home or workplace. Call us anytime on

and you can hire our team even for same-day service.
How Our Shoreditch Waste Clearance Company Help the Environment
The rubbish collection Shoreditch we carry out will be done in a green manner. We will endeavour to do the process in a way that will not negatively harm the planet. We will try to recycle as many of the goods we collect from you as possible, so that they are not just thrown in a landfill. We work with firms and agencies within the N1 and E1 areas to get this done properly and legally. With us recycling your goods, you rubbish removal helps more than just you. We endeavour to do this as much as we can, though if we have to use landfills and other disposal methods, we will follow every law and guideline. We never dispose illegally rubbish, so you can rest easy in knowing that we are handling your waste disposal properly and above board.
Hire Our Rubbish Removal Services in Shoreditch Today!
Call us now on

and you can talk to an expert who will fill you in on everything we can do for you in Shoreditch. Our rubbish clearance services are extensive and designed to help you. We will give you a free estimate that needs no obligation. This allows you to book the services you need and get a price right for you. The ability to reject an offer means there is no risk in asking for one. We can supply this and much more for you rubbish clearance Shoreditch, so get in touch today.